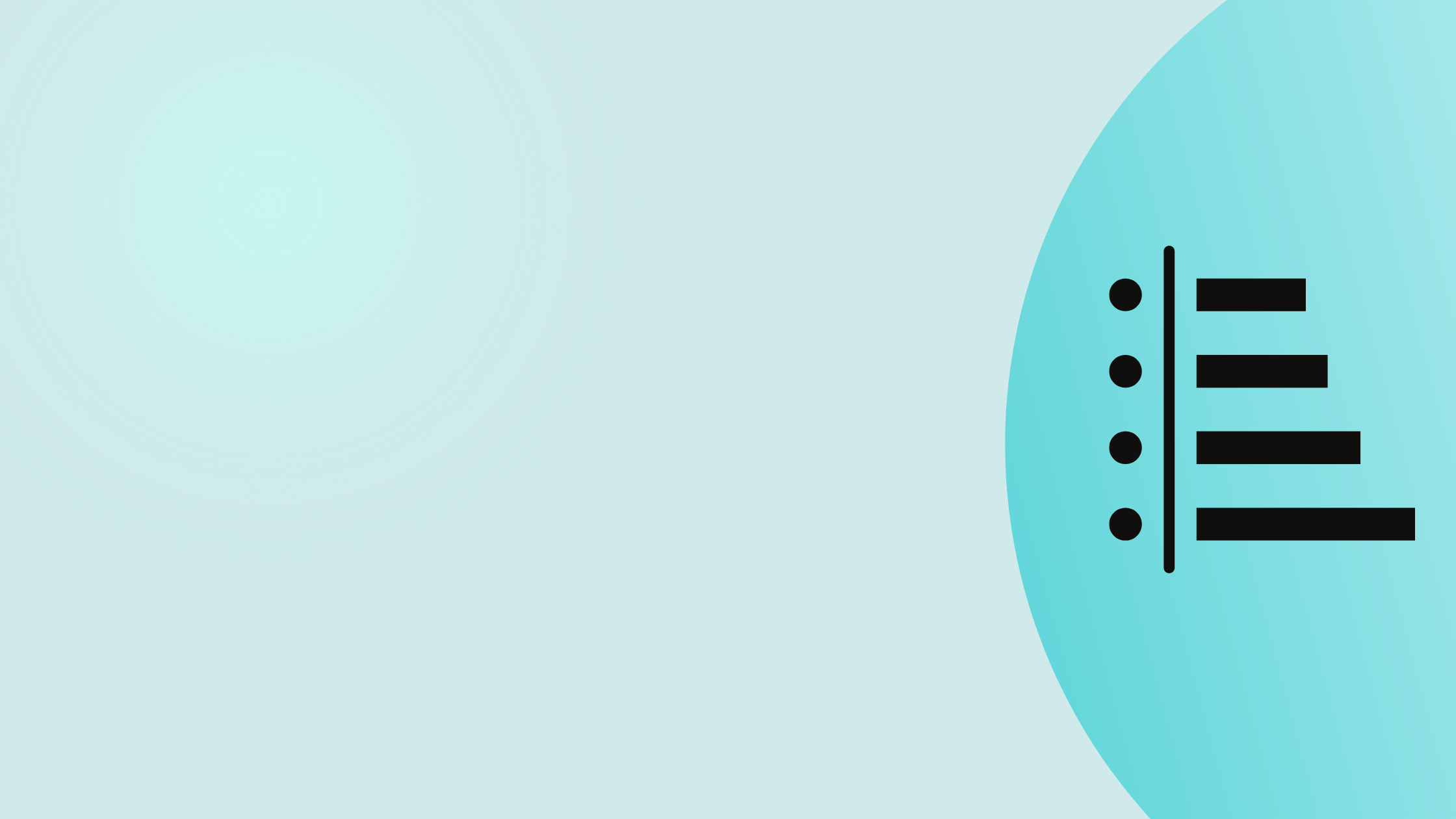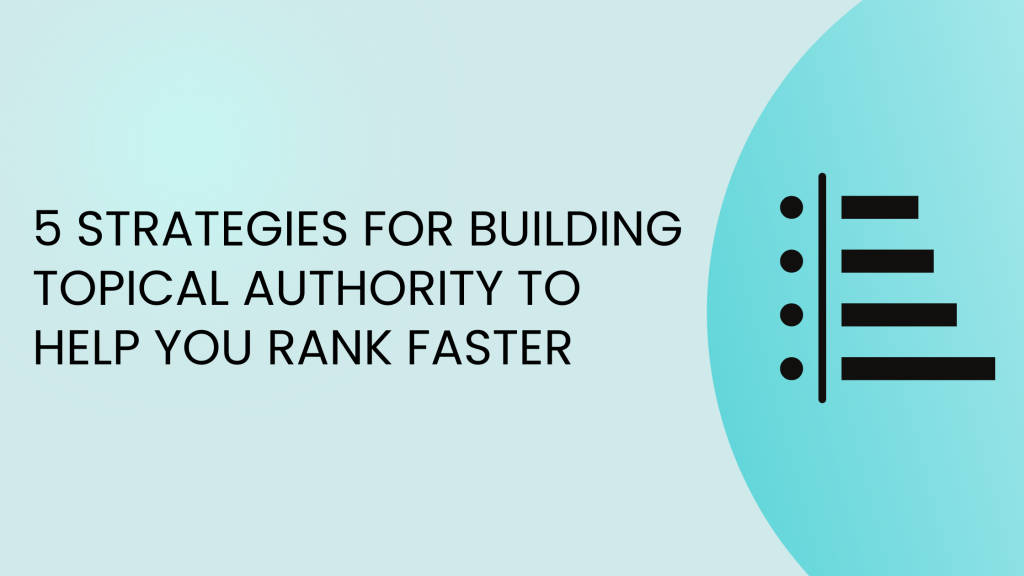 Today, businesses that are keen to compete in the digital sphere know that they need to create content for their website that's search engine optimized. But what's a business to do when what it means to be 'optimized' changes? Search engines, and when it comes to SEO, 'search engines' mean Google, continually strive to improve how they respond to search intent and match search queries with search results.
While some SEO changes may be technical in nature, others may relate to content. There have been changes in the ways Google's algorithms perceive quality content or relevant content. Even though content based on strong keyword research continues to be important to search engines, topical authority has become a crucial factor in on-page SEO. Here, we'll explore how to build topical authority so you can rank fast with search engines and drive more organic traffic to your website.
Table of Contents
What is topical authority?
Topical authority is a website's command over a particular subject. For businesses, this subject matter should necessarily be related to the industries they operate in and the products and services they sell. But topical authority isn't something that a company can simply demonstrate with a blog post. Search engine algorithms are sophisticated enough to perceive when your web pages show a rich understanding–authority–over your subject matter. When you establish topical authority, you are, in essence, persuading search engines that your information can be trusted and, therefore, shared prominently in search results. In the following sections, we'll explore how to build topical authority.
Nail down search intent early on
Search intent is the 'why' that drives search queries. It's the reason that compels a person to visit a search engine and conduct a search. One of the keys that will help you build topical authority is to create content specifically designed for your target audience's search intent. Yes, keyword research is still important as are content structure and internal links, but focusing on search intent will enable you to establish topical authority.
Remember that search engines rely on this intent to rank content, all those web pages, videos, and blog posts that wind up in search results. If you can create intent-driven content, you can more quickly develop topical authority for a particular niche related to your business.
Use link structure to your advantage
Creating content with internal links can help you create perceived authority that resonates with search engines. You can control the link structure of your website with your internal links. Let's say you create a terrific piece of pillar content, a web page, or blog post that provides a wealth of relevant content about a specific topic. By linking to related content (cluster topics) that complements your pillar page, you can demonstrate to search engine algorithms that you are building topical authority. 
Google, or any other search engine, can work out through your links which of your web pages, blog posts, and other relevant content covers similar subject matter. In-depth content of a particular subject is great, but with links to other similar content on your website, you can demonstrate your topical authority in a more technical light that's important for search engine optimization. 
Source high-quality backlinks
While you can control internal links, you can't control backlinks, which are also important for building topical authority and supporting your overall SEO. However, you can persuade other websites to link to your content–if it's worth their while. When another site connects to your web page, it's proof of your site's authority. In short, it tells Google that other websites like your content so much that they're willing to link to it. The more backlinks you can source, the easier it becomes to build topical authority. In fact, it's worth remembering that websites with the most backlinks tend to rank highest in the SERP analysis.
But how do you get more backlinks? There are a number of ways you can source backlinks. In fact, you can begin with the Google search console and head over to Google's Universal Analytics. There, you can click on Acquisition, then All Traffic, and, finally, referrals. You can use this tool to help you find backlink opportunities. You can also use plugins in conjunction with Google Analytics to help you locate your top referral sources. 
Google universal analytics
Google Universal Analytics reports can also help you find backlink opportunities. The report will show you what websites linked to your content in the past. You can then reach out to these sites when you have new in-depth content and see if they'd be willing to link to it. Additionally, you can take a peek at your competitors–ethically speaking! You can rely on backlinks analytics tools to generate a list of domains that are linking to their sites. Have your competitors established topical authority? If so, there's a good chance that they've also established domain authority with a wide range of external links. You can build topical authority with more external links to your quality content too.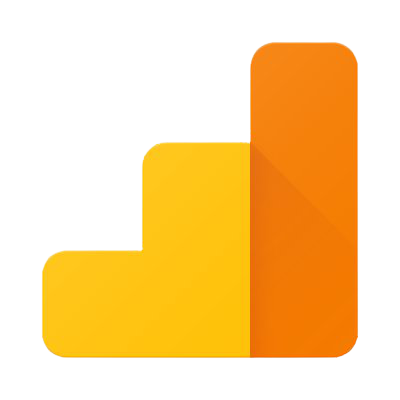 Use keyword tools to flesh out your content
Building topical authority means minding those keywords. Primary and related keywords can help you improve your SEO from a content perspective, but with careful keyword research, you can actually use these terms to develop your content strategy when developing your topical authority. Examine your keyword research to:
Determine topical relevancy
Establish semantic SEO (search engine optimization geared for content topics)
Map out your comprehensive content plan
Reveal pillar page content ideas
Highlight content gaps
Using the right keywords should be part of your topical authority plan. Creating content that's designed with semantic SEO in mind and indicative of your topical authority requires relevant phrases (based on keywords), keyword groups, and individual keywords that are directly related to your particular topic covered by the content.
Follow on-page and off-page best search engine optimization practices
You can't build topical authority without being mindful of search engine optimization. According to Search Engine Journal, "there's no denying the importance of SEO." To achieve search engine optimization (and maintain it), you'll need to adhere to best practices concerning your on-page SEO (SEO measures on your website) and off-page SEO (SEO measures used elsewhere online such as your social media platforms or online business directories). 
To move up in the search results on Google or any other search engines, you need to be sure your on-page and off SEO look good. Good SEO supports your perceived authority or, rather, your site's authority. By establishing domain authority, topical authority with subject matter expertise, and high-quality technical SEO, you can ensure that your online presence is optimized for search results success.
You can't create topical authority without high quality writing
You know who loves search engines like Google and their insistence on high-quality content? Today's professional writers, those English majors, and wordsmiths who agonized over commas and semicolons and mastered usage to develop their writing skills. Throw in a keen love of research and subject matter expertise and you have some idea of the writers at Stretch Creative who specialize in building topical authority and creating top-ranking content. 
Topical authority helps you to build top-ranking pages for your site. Building authority in this regard can boost your site in Google search results and, ultimately, attract more online users to your site where you have the best opportunity to sell them your products or services. Stretch Creative's team of experienced content specialists can help you create topical authority that drives traffic, addresses user intent, uses authoritative sources, establish content hubs, shore up content gaps, supports semantic SEO, and more. Contact us to learn more about our SEO content writing services.
Topical authority FAQs
What is topical authority SEO?
Topical authority refers to your perceived authority of a specific topic. It involves quality content that is optimized for search engines with SEO best practices. It is also designed with semantic search engine optimization in mind. Semantic SEO refers to topic-based content and search engines like Google that now prize topical authority as a ranking factor. 
How do you develop topical authority?
You can develop topical authority for your site by creating quality content that addresses user intent, has a solid linking structure, addresses related queries, contains relevant keywords, and is optimized for search engines like Google in all respects. 
What is a topical search?
A topical search is when a search engine such as Google focuses on a topic. The emphasis is on a topic and related topics as opposed to target keywords or keyword difficulty–although keywords do support topical searches / topical authority. 
How does topical authority help your site rank higher?
Topical authority persuades Google or other search engines to feature your site higher in their search result because they perceive that you have an in depth command of the specific subject matter related to search queries and search intent.
What is topical relevance?
Your site can demonstrate topical relevance by publishing quality content that is relevant for its target audience, industry, products, and services. Topical relevance means that the content contains information that is extremely pertinent to a specific topic or subject matter niche.
How do search engines determine topical authority?
Google has developed search engine algorithms that feature natural language processing, index knowledge graph information, detect semantic SEO, evaluate domain authority and page authority, assess keywords, and, in short, decide if a site features content that is valuable to searchers and conveys topical authority.