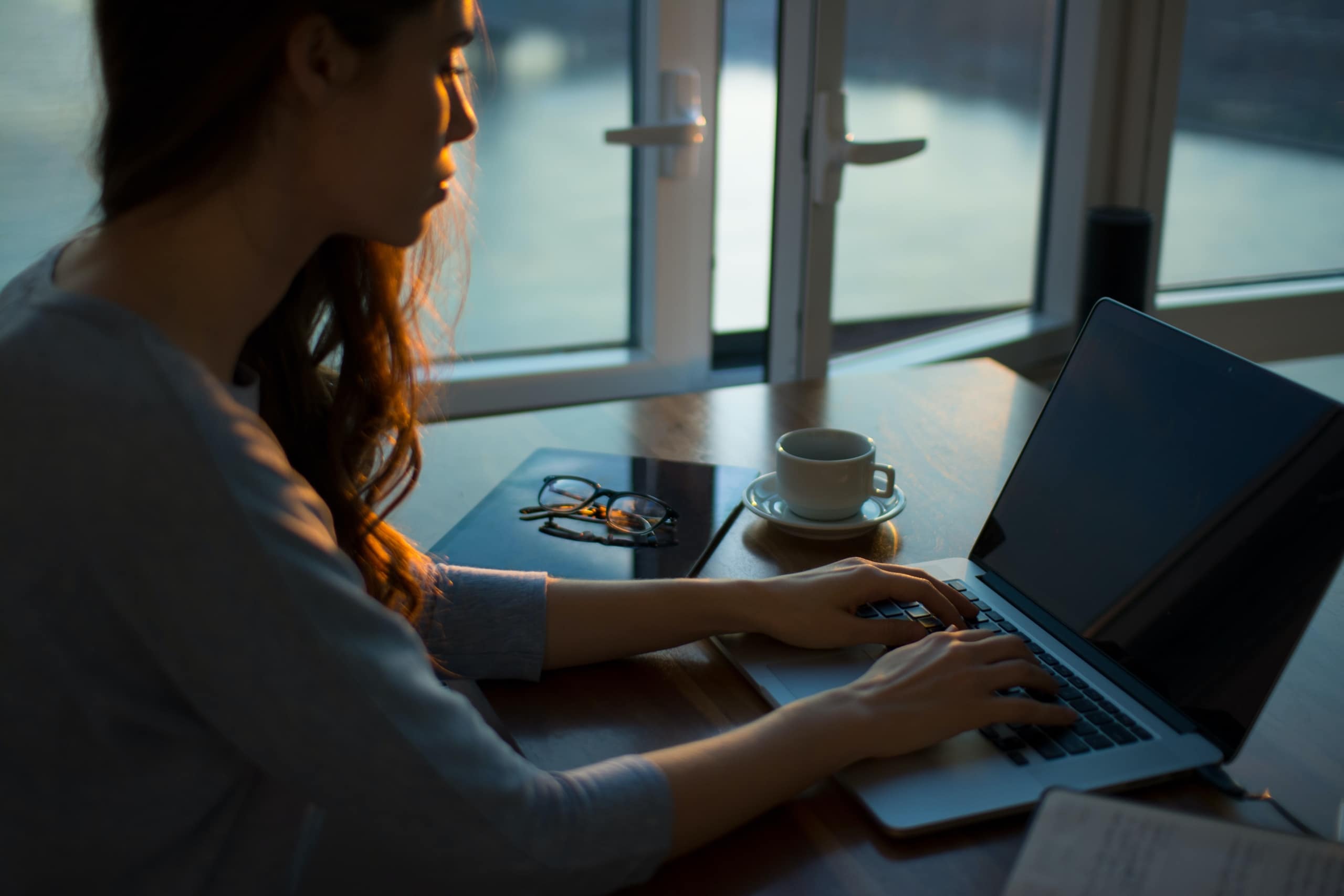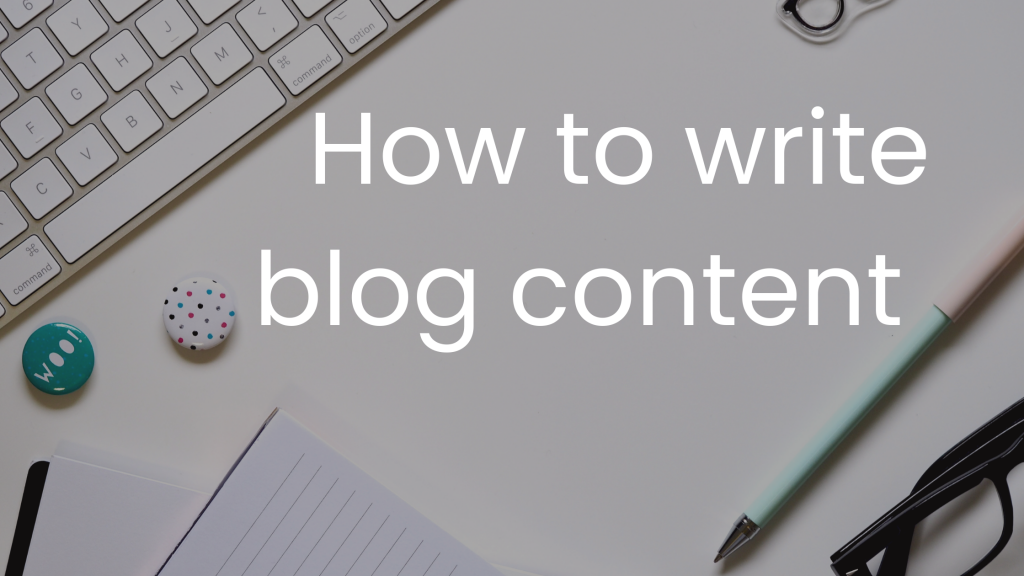 When you hear the words blog content, you likely picture people telling stories from their life or sharing their opinions on some niche topic. While it's true that blogging largely began as a way for individuals to communicate with others on the Internet, blog posts aren't just for would-be influencers and people passionate about fandoms and hobbies. Blog posts can also greatly benefit businesses. Read on to discover how to write a great blog post and why you should make blogging part of your content strategy.
What is blog content?
Blog content refers to ongoing series of blog posts related to niche topics. For your business, the overall topic of blog content should relate to the products and services that you sell. A blog is made of up individual posts on different topics likely to be of interest to your target audience.
Benefits of adding blog posts to your website
A successful blog offers many benefits for a business, including:
Building brand loyalty. By consistently putting out high quality content, you can develop a following of loyal readers who may even choose to subscribe and get updates each time you post. A loyal readership gives you many opportunities to boost sales.
Improved customer service. The comment sections of your posts give you a place to interact with readers who may be current or future customers. By answering questions and addressing concerns, you can strengthen your relationship and also show other readers that your company is responsible.
Content for social networks. You can share each post across your social media channels to get more traffic both to your blog and your website.
Improved Google search and other search engine results. Search engines use a number of criteria to determine your rank. How much time people spend on your website helps to determine where you end up on search engine results pages. Keywords can contribute to your search results standings. A good post that keeps readers interested and uses keywords effectively can give your placement in the search engine results a boost.
How to write blog content
If you want to reap the benefits of blog posts, you need to put out quality content. These tips will teach you how to do just that:
Start with topic research
Before you can start writing, you obviously need some blog content ideas. Here's how to get some:
Read other blogs. One idea is to check out what other bloggers are writing about. Checking out blogs also lets you see what writing style your competitors use and to identify any weaknesses that their content has.
Check out Google Trends. Google Trends gives you a glimpse into what people are searching for at any given time. Using the data to spark blog post ideas could mean writing content with the potential to give value and greatly increase traffic.
Determine the search intent for top keywords. You hopefully have already done some keyword research for your e-commerce site, and you can use the list to inspire content ideas. Ask yourself what people are likely looking to learn when they search keywords with the highest search volume. Are they looking to buy something? Learn something? Get an answer to a question? Once you determine the search intent, you can write the perfect post to give potential readers what they're after.
Pro tip: Use a free tool like Surfer to help with keyword research and get ideas for content.
Know your audience
Many writers make the mistake of skipping this step in our how-to. They simply write blog content using their own voice or a generic tone, and that can make the content ineffective. A good blog post is written with the specific type of reader in mind that you're hoping to attract, and that reader is likely the target audience for your product or service. Think carefully about who that person is and how they communicate. Then make sure your content speaks right to them.
Create a strong title and H1
The post title or headline can make or break your blog post. When writing headlines make sure you:
Be specific. Vague headlines are unlikely to get clicks. A great headline sparks interest and gives you an idea of what the post will discuss.
Be brief. Shorter headlines are easier to understand and more likely to capture the attention of readers. Try to limit titles to 60 characters. Shorter headline titles between 8 and 12 are better for sharing on Twitter, while slightly longer 12-to-14 word headlines tend to perform better on Facebook.
Try using "people also ask" for headline ideas. When you type a question into Google, you get a box that says "people also ask." You can use these to craft your headline or give you ideas for section headings.
Put the title as an H1. Your headline will also act as your page title. Making it an H1 allows search engines to properly scan your site and identify the headline as an SEO title.
Craft a killer introduction
Just because someone clicks your post doesn't mean they'll read it. You really only have one paragraph to catch the readers attention and ensure that they keep reading. To craft a strong introduction try:
Using a surprising statistic related to the topic
Introducing a common question that the post will answer
Describing a product that the blog content will provide a solution for
Giving interesting background info about why a topic should be of interest to the reader
Organize the body of the post
Ideally, good blog content should be between 1,500 and 2,000 words for SEO purposes. However, that's quite a lengthy post. Prospective leaders will likely hit the back button immediately if your page loads and shows only a big wall of text. By breaking the content up into H2 and H3 headings, you can make the blog post less intimidating. Arrange post headings in a logical order that guides the reader through the important points of an article.
Focus on readability
Readability goes hand in hand with organization. Some tips on how to make a post readable include:
Using lists of bullet points to quickly present information
Minimizing use of passive voice
Keep your content snackable— short sentences and paragraphs
Using underline, bold and italics to highlight key information
Don't stuff in fluff to a hit a word count. Make sure every sentence is useful. If you need to make a point that doesn't relate directly to the topic, try adding an editor's note at the end.
Make your blog visually appealing
A good blog post is pleasing to the eye. Choose an appealing featured image to go at the top and use other relevant images to break up the content. Add infographics to summarize the key points of the post. Not only do these images appeal to readers, but they may increase the chances of people sharing your blog posts. You can feel free to take your own photos or use a stock photography site like Stocksy to get images.
Integrate on-page SEO
Writing blog content with SEO in mind can help you make the most of your content. Some opportunities for SEO include:
Keywords. Choose a focus keyword and use it in the headline, opening paragraph, at least one H2 heading and a few other times in the content. You can sprinkle in supporting keywords, too. Just make sure to employ keywords naturally. Never sacrifice read-ability to integrate a term.
External links. Add external links to validate stats or give readers places to find more information. Just make sure you don't accidentally send your audience to competitors.
Internal links. Link to posts in the same category or other posts that discuss something you mention in the body. You may also want to create links to specific products or service descriptions on your site.
Metadata. The meta description is what potential readers will see in search results; make yours engaging. Use your focus keyword once, and keep the length at 160 characters or less.
There is no set rule for how to work on your SEO. Some people prefer to write the entire first draft without thinking about it at all. Personally, I tend to integrate keywords as I initially write a blog post. Then, I go back and add links.
Finish with a call to action
Finish off your post by asking your readers to do something like call you, download something, contact you or start shopping. Add a link, so they're not left wondering how to do what you suggest.
Keep the blog post active
Updating your blog regularly helps you develop a following and gives you more content to share. That said, more posts aren't beneficial if what you write isn't of good quality. With a new blog, you may only want to write a blog post or two every week. After a few weeks, writing a blog post may take you less time, making it easier for you to increase post volume.
Ensure your content is unique
While it's fine to read other posts to get structure, topic and keyword ideas, don't ever plagiarize your content. If people discover you stole content for a post, your image will be tarnished. Plus, Google and the other engines penalize duplicate content. A new blog that has tons of word-for-word copied content could tank your placement in search results.
Get input from your team
New bloggers may want to share their blog posts with other members of the team to get feedback on the content. If you don't want to give everyone access to the blog, use Google docs to share the rough drafts of each article.
Track your stats
Use analytics to identify your most popular posts. Consider the number of page views, the number of shares, the number of links clicked and the conversion rates of your call to action. Look for similarities between popular posts. Use types of structures, headlines and images you had good luck with for your future posts.
Make sure that you proofread
Many bloggers overlook this important step. Make sure you don't make the same mistake. Grammatical errors can detract from your message and reflect negatively on your business. Before you hit publish, run spell check and read your whole post out loud to check for flow.
Don't use spinners or AI
Resist the temptation to use an article spinner or blog post AI to do the work of blogging for you. It's unlikely you'll end up with a good blog post that people actually want to read.
FAQs on writing a good blog post
Do you still have questions after reading the how-to? Here are some answers:
How do I start writing blog posts?
For your first blog post, consider writing a general introduction. Talk about your company and outline the benefits that your future posts will provide. Include a compelling call to action that encourages readers to subscribe to your blog, follow you on social media or join your email mailing list to get updates each time you post.
What is blog content writing?
Blog content is an article on a specific topic that appears on a website. Blog content writing is the process of writing this content. Some people write blogs for personal reasons. Businesses can also use them to promote their goods and services and improve their standings in the results of search engines.
How do you write blog content quickly?
There is no secret to how to create blog content quickly. Writing a good blog post takes time and planning. You can crank content out faster when you have a clear outline, but you still need to research to come up with topics, headlines and keywords.
If time is an issue, leave blogging up to the pros here at Stretch Creative. Not only can we craft your blog post content, but we can also help you determine a brand voice, assist with featured image selection and work with you to develop an overall content strategy for your business. Contact us today for more information about our blogging services.