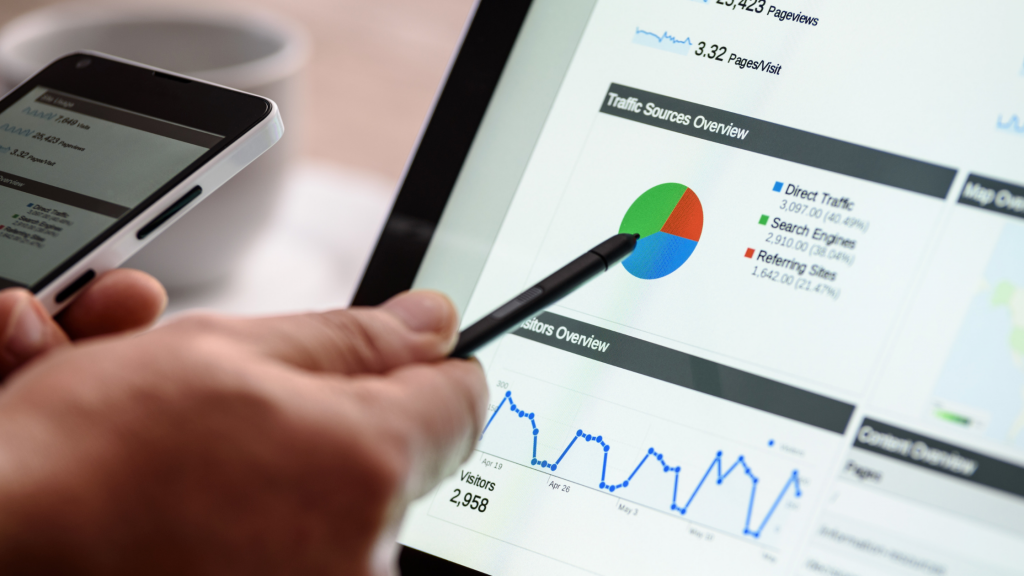 Search engine optimization (SEO) is the process of improving your website. It's a broad umbrella term that involves a wide range of tasks that can make a website look and perform better. Content optimization applies to all the different types of content your business publishes on its website or elsewhere on the web. By applying some best practices that we'll explore here, you'll find that optimizing content is a crucial part of your content marketing plan and overall SEO strategy. It will also contribute to supporting your search engine rankings and driving more organic traffic to your site.
Table of Contents
What is content optimization?
Closely associated with your SEO, content optimization involves a series of best practices that will help you achieve your content marketing goals such as better content readability, improved organic search results, increased engagements with your target audience, and more. The key to content optimization is to effectively communicate to search engines what exactly your website has to offer its target audience and that it provides relevant information to its visitors. Some key components of content optimization include:
Meta descriptions and title tags
Optimizing content means including metadata. The meta description, title tag, and alt tags, for example, summarize your content for the search engines. Some of this information is also intended to be visible on search engine results pages. Think of metadata as the shorthand version of that data you're presenting on a web page. 
Keywords
Keywords are a key component of when optimizing your content. Without them, you'll be hard-pressed, technically speaking, to convince the search engines that your content is relevant for search engine users. Put simply, appropriate keywords are the most likely terms that people use when conducting an online search. The words and phrases they search for trigger the search engines to pair them with relevant websites–such as your business website–when there appears to be a good match. Knowing which keywords to use (and avoiding keyword stuffing) is an essential aspect of your content optimization strategy.
Headings and subheadings
Optimized content involves the use of headings and subheadings to ensure that your content is well organized and easy for your target audience to navigate. Both search engines and search engine users can browse your content better when it's separated into more easily digestible parts. Generally, your content writers will be able to create relevant headings and subheadings to successfully keep content organized in a manner that will appeal to both humans and search engines.
Internal links
By including backlinks in your content, you can strengthen its authoritativeness. Search engines like Google place a strong value on a website's authoritativeness and expertise. In short, you can improve your own content by linking it to other high-quality content from reputable and trustworthy sources. The search engines will note that your content is linked to other high-quality content, which is a mark of good SEO.
Why is optimizating your content important?
Content optimization is crucial to content marketers because it helps to ensure that your quality content is driving organic traffic to your website and helping to achieve other goals mapped out in your content marketing strategy. The fact is, no matter how awesome your content may be, if it's not optimized content, it's not ranking as well with Google as it could be. If you want to improve your rank in search engine results pages, you'll have to focus on content optimization. 
In addition to improved search rankings, content optimization can also help you to generate more leads. It stands to reason: more traffic tends to equal more leads. That's not all. Content optimization also helps you to build stronger relationships with potential customers and improve your brand recognition. Over time, as you continue to optimize content, you can earn more links to your site, develop page authority, and better position business as a trusted industry leader, an expert in your business sector.
Content optimization goals
You can use content optimization tools to help you map out your optimizing content goals. However, you can also refer to the above content to help you optimize your content with the appropriate measures like the use of relevant keywords, meta descriptions, and title tags. Naturally, you'll want to supply the correct data to optimize your existing content, you should also aim to:
Ensure that your content is quality content. Use a writing tool and hire professional content specialists to produce your content.
Optimize images and video content with alt tags
Use keywords and long tail keywords
Be sure web pages have a page title
Be sure your content structure includes headings and subheadings
What is the difference between content creation and content optimization?
An easy way to think about content optimization is this: it's the icing on the cake. Content creation refers to the process of producing content for your website, blog post, social media, landing pages, featured snippets, digital newsletter, white papers, etc…Creating content comes first; content optimization comes next. Once you have your quality content, you can optimize it using the strategies and tips outlined earlier.
SEO keyword research vs content optimization
Choosing a specific keyword or keyword phrase to include in your content is part of your keyword research process, which is merely one facet of the content optimization process. Relevant keywords help to improve search visibility. What keywords are likely to show up in a search query when internet users search for products and services related to your business? Figuring those keywords out encompasses your SEO keyword research. Once you have your keywords, you can include them in your content as part of your content optimization strategy. Keep in mind that there are some great content optimization tools that can help you include the most relevant keywords and long-tail keywords in your content.
Optimizing content using the skyscraper technique
Everybody marvels at the tallest skyscrapers, right? The SEO skyscraper technique is the process of making your content a skyscraper and ensuring that it's more relevant–better–than other similarly existing content online. The technique involves just a few essential steps:
Find the best-performing content on your topic
Create high-quality content that's better than the top performers
Perform outreach and request those linking to that top-performing content to now link to your even-better content
Content marketers love the skyscraper technique because it involves just a few simple steps but can produce incredible results for content optimization. As far as content marketing tactics are concerned, this is an effective measure to employ.
Content optimization and your content marketing firm
Stretch Creative is a content marketing agency that features a team of experienced writers and editors, and digital marketing specialists who help clients produce high-quality content at scale. Optimizing content is just one of the solutions we offer when creating content for businesses. Our writers rely on the latest content optimization tools and best content creation practices to generate results-driven content that's always customized for our clients and their digital marketing strategy. 
To achieve your online marketing goals, you need a content optimization strategy that includes optimized content. Stretch Creative's writers work hand-in-glove with SEO specialists to ensure that they deliver the keywords, links, metadata, and SEO markup that are needed to ensure that content is successfully optimized. 
Content optimization FAQs
How do I optimize my content?
The best way to optimize content for your website, blog, or other content is to use the information outlined here. It's also helpful to use content optimization tools like SEMRush, Ahrefs, MarketMuse and to employ techniques like the Skyscraper approach to optimize your content. Google Search Console is among the most revered content optimization tools–and it's free. It can help you analyze website traffic, correct problems with internal links and other issues, and kickstart your content optimization. 
In addition to Google Search Console, you can employ other content optimization tools such as Surfer SEO (an amazing writing tool) or CognitiveSEO.
What is digital content optimization?
Digital content optimization is just another way of saying content optimization. It's the same thing; it refers to your online content as it appears on your website/web pages, blog posts, articles, social media sites, and other online channels. Remember that optimized content includes internal links, keywords that match target search queries, meta descriptions, etc.
Can content creation agencies help me with content optimization?
Some content marketing firms can help you with optimizing content, but not all. Before partnering with a content marketing firm, be sure they offer content optimization services and are adept at using content optimization tools such as Google Search Console or Surfer SEO. 
How do I know if my content is optimized?
Content optimization leads to better-performing content. Be sure to use tools such as Google Analytics and Google Search Console to measure the performance of your website and content. If you've taken the appropriate content optimization measures outlined here and see a boost in your search rankings and website traffic, you'll know that your measures are paying off.