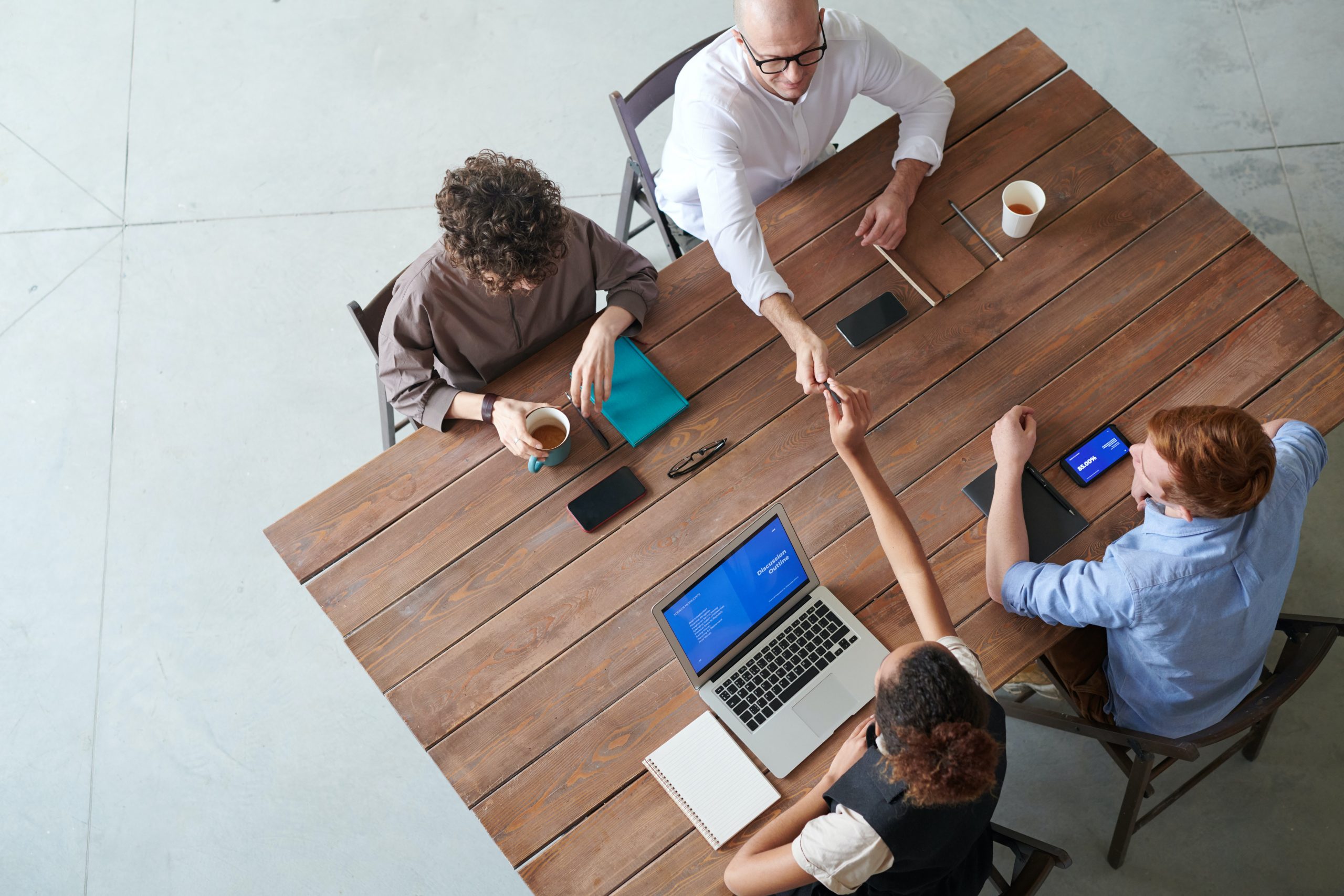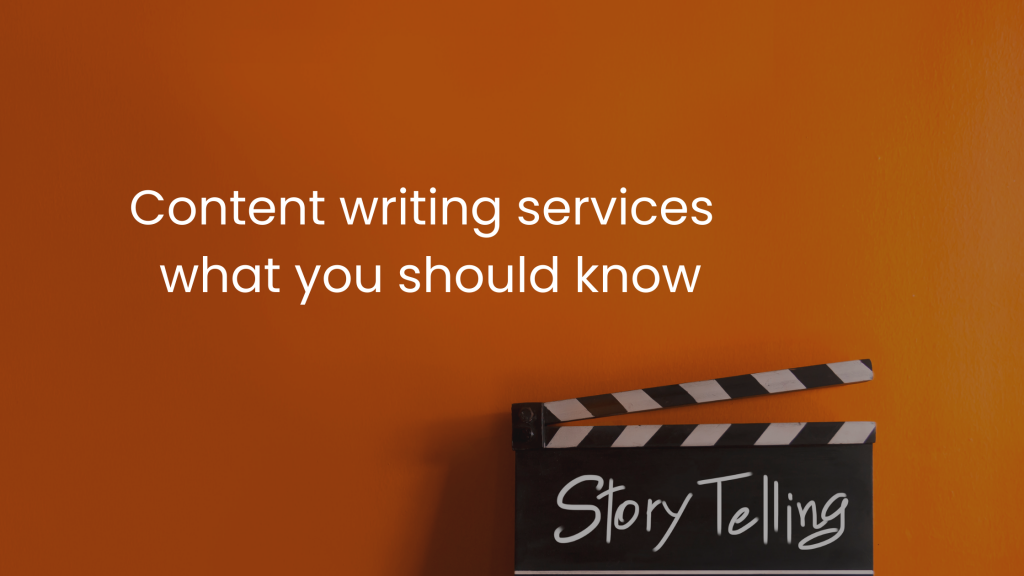 Quality content is an asset for your company. In the competitive digital marketplace, your content is a cornerstone of your online presence. It's a vehicle for your brand image; it attracts organic web traffic to your website; and it engages prospective and current customers, encouraging them to buy your products or services. However, unless your business has a team of professional writers producing search engine optimization SEO content consistently, you may be in the market to hire a content writing service. Although there are many online content writing services today, you can narrow them down to the best content writing agency using the following tips and ideas.
Table of Contents
Storytellers with an eye on the bottom Line
A top-notch content firm features content writers who value the importance of storytelling. Stories connect brands with consumers. High-performing content that features a storytelling component connects emotionally with readers. What is your brand story? When you hire content writing services, you should expect the content marketing strategy to include a rich storytelling component.
When we talk about marketing blog content or social media posts, for example, we're constantly using the word share. Your customers don't want to share long form content per se; they want to share stories! Great content writers create branded, shareable content that conveys your brand story. When your content writing is on point, it supports your company's bottom line by continually engaging prospective customers and attracting them to your website.
A content studio that collaborates with you vs just taking orders
The best content writing services are digital marketing experts. Many firms contract with freelance writers, but how experienced are they developing a content strategy or SEO content? At Stretch Creative, for instance, we've hand-picked our talented writers based on their experience and industry expertise. This is important because our professional writers, staff editors, and management all have the ability to collaborate with clients to produce world-class content that is strategically aligned with clients' goals.
While we love working with fully managed marketing teams that already have a marketing strategy and content orders ready to roll, we also support businesses that do not have an internal marketing team and require more support. It's this kind of flexibility that helps set us apart from other content marketing agencies.
Working with a partner that integrates with your team
Stretch features expert writers who partner with clients and their own marketing teams. Failure to integrate seamlessly is one of the pitfalls of outsourcing any work. That's why collaboration is a core value for Stretch Creative's professional writers. We hone in on your content marketing strategy (or help you develop it) and SEO content needs in order to produce all the high quality content you're looking for such as web pages, landing pages, blog posts, social media posts, white papers, email marketing materials, press releases, and more.
Cheap content doesn't equal quality
Our professional writers at Stretch produce results-driven high quality content. Some agencies pay their freelance writers peanuts--and they deliver the equivalent quality content in return. Stretch employs professional industry-renowned content writers who have years of content creation experience, professional degrees, and a high-degree of expertise that you'd expect from a boutique content writing services agency. To achieve a high return on your quality content investment, choose a custom content agency that values its talented writers and pays them accordingly.
Work with a partner that treats their content writers fairly
Unfortunately, not all online content writing services value their content writers. This prevents them from retaining professional writers, forcing them to rely on inexperienced freelance writers. Just as high quality content is an asset for your business, our expert content writers are Stretch's asset. They produce our quality content writing services. We treat every member of our team with respect and support. Their success is not only our success; but it's our clients' success too. We take that notion seriously, and it informs our business culture every single day.
Expert writers with relevant experience
Looking for an experienced content writer to provide you with search engine optimization SEO content, website content, or blog posts? Often, it makes sense to partner with a content writer that has specific industry experience that's relevant to your business sector. At Stretch, a project manager will gather a team of content writers or an individual content writing specialist that has industry specific experience. Clients can then expect relevant content that satisfies their original content needs, SEO requirements, and any other content writing needs.
Do content writing services produce quality content for search engines or humans?
Any online content writing services agency you hire should provide content for both search engines and people. In fact, failing to write high quality for humans will fail with search engines too. Google's algorithms are so finely tuned that they know when the content is written for search engines alone. That's not quality content--and its website won't achieve a good page rank without it.
Search engine optimization SEO is crucial, but SEO content isn't just for search engines. It's for people. Search engines do not want to persuade users to visit websites with poor content. It's in their best interest to match searchers with a content rich website or other content that will satisfy searchers' needs.
At Stretch, writing optimized content is woven into our writing services. Because our content specialists produce digital content, they're well aware of the need to optimize it with relevant keywords, local tags, high quality links, etc...We produce content that helps clients establish their expertise, authoritativeness, and trustworthiness (E A T). It's the only way for business to maintain or boost their page rank with search engines like Google. When we produce website content, blog posts, social media posts, etc...it's going to be original, optimized, and high quality.
What areas does your content writing services agency specialize in?
Today's best content writing services specialize in all types of digital marketing content, including website content and social media marketing. That means you can rely on its content writers for everything from your next blog post to your product descriptions. At Stretch Creative, our wordsmiths routinely produce quality content writing services for:
Web Content
Blog Content
Ebooks and Gated Content
White Papers
SEO Pages
City Pages
Category Pages
Press Releases
Landing Pages
Social Media Content
Before contracting with a content writing service, be sure it delivers all the quality content writing you need. In addition to website content, your prospective agency should be able to deliver any type of optimized content you need for your digital marketing campaigns. Stretch offers reliable writing services in all these categories--and we customize that content to suit each customer's brand voice and specific project requirements.
Your online presence is only as good as your content writing
Inferior web content, unprofessional blog guest posts, long form content with no notion of search engine optimization--don't let this happen to you. Inexperienced content writers can inadvertently sabotage your online presence--reducing your page rank, diminishing your brand's voice, and hurting your bottom line.
When you partner with Stretch Creative to fulfill your content writing needs, you can rely on our agency's commitment to outstanding content services. Our content creation specialists are adept at keyword research, optimized content, and expertly crafted deliverables that produce measurable results. By producing original content quality content, we're able to help our clients achieve their marketing goals. Contact an account manager on our team to consult today. We can't wait to wow you with our superior content marketing solutions.
Content Writing FAQs
Can I find writers at Stretch for blog posts, website copy, and other SEO friendly content?
Unlike other platforms, Stretch Creative features a diverse team of website content writers who have the expertise and experience needed to craft any type of online or print copy. We specialize in everything from email marketing and long form articles to website content with keyword research and blog posts. We can fulfill all of your written content needs.
Can Stretch help me develop a content strategy?
Most content platforms do not offer strategic content marketing strategy. Stretch does! We work closely with big and small businesses alike and have the expertise to support them in this regard. We can create a custom content strategy that will include optimized content that aligns with your marketing goals. Then, we'll deliver it over our easy-to-use platform.
Why is SEO website content so important?
Your website's content provides an anchor for your business's internet presence. Your website content must be optimized in order to attract search engines and achieve a high page rank. Without a good rank, you won't attract organic traffic to your website. No traffic means fewer leads--and fewer sales. Today, online content creation demands attention to search engine optimization SEO.