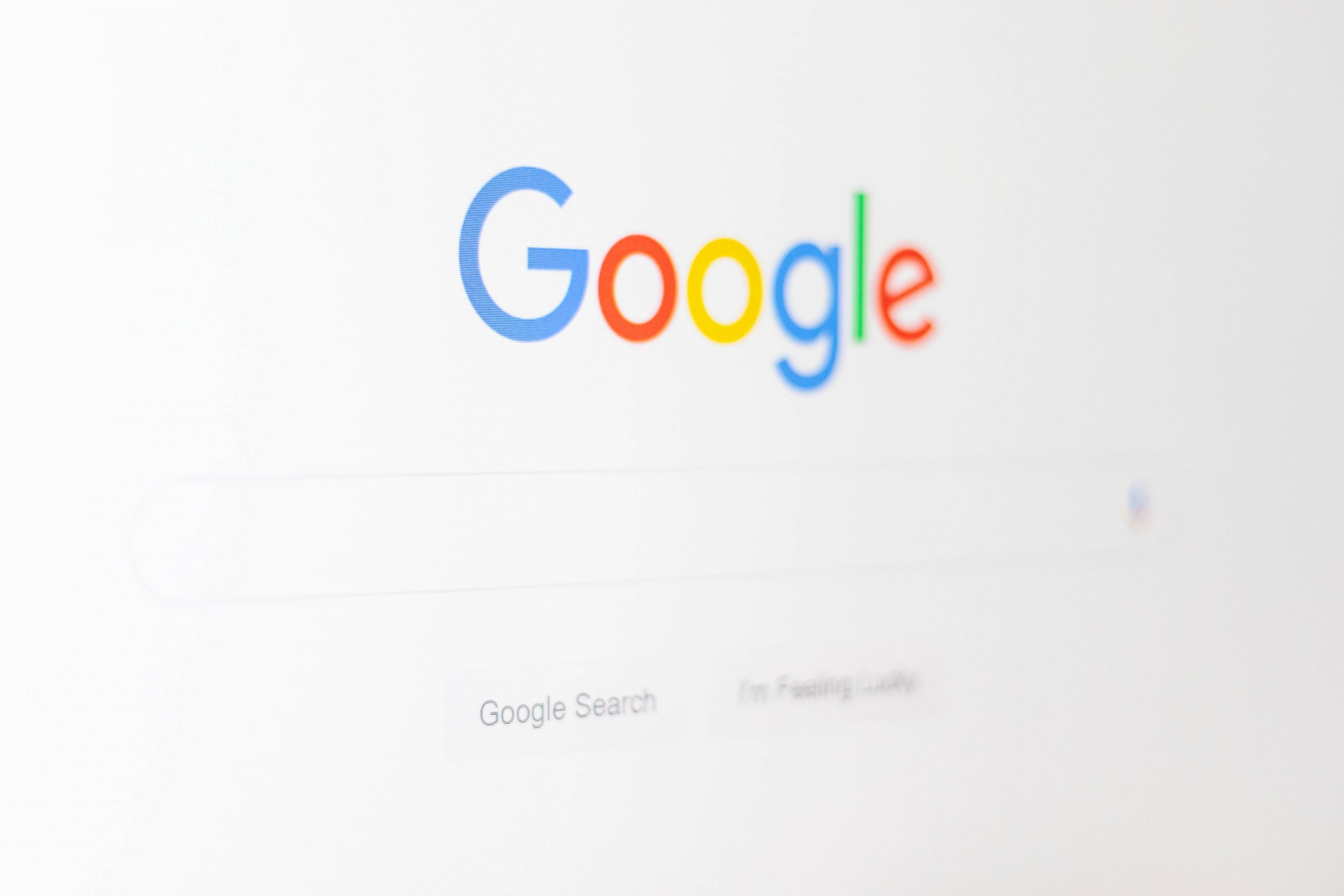 Google is always innovating. One of its recent innovations is its featured snippets, sometimes referred to as an answer box. A featured snippet is Google's way of providing what its algorithm thinks is the best answer for a search query. So, Google then presents a paragraph featured snippet in a box that makes it easy for searchers to see. Google's snippets have become popular with online searchers, as you might imagine because it provides them with fast information to search queries. Because features snippets tend to provide exactly what people searched for, users have to spend less time examining organic search results. As a business or organization, it makes sense to optimize your content for Google snippets so that your information will find its way into those answer boxes.
Table of Contents
What is a featured snippet?
A Google featured snippet is, simply put, information that answers specific search queries. Featured snippets appear at the top of the first search results page after a person makes a query, which could be nearly any question:
What are the best free tools for image sharing?
How to brine a turkey?
Best way to slice a jalapeno?
What is the capital of Tanzania?
What are some free SEO tools?
How to make an insurance claim?
Cheap plumbing services in Chicago
How to register to vote?
What is blockchain?
You get the idea. After a person searches for virtually anything in the Google search bar, Google presents its search results with a featured snippet appearing first, before those organic search results that businesses have been vying over the years with keyword research and SEO tools to appear in early.
Although snippets provide a relevant snapshot of an answer, the searcher may also click on their link and go straight to the owner of the content–ideally, your business! Additionally, snippets most frequently appear with "how to" search queries or queries that are associated with concise, definitive answers.
Why are featured snippets important?
Featured snippets are important for a few reasons. They come on the first page of Google search results at the top of the page in an answer box. Because these answer boxes are the first results searchers see, there's a strong likelihood that appearing in a Google snippet will earn the website increased organic traffic. You can imagine what that means: more organic traffic means more leads and that can lead to more sales of a company's products or services. Consequently, appearing early in Google's search results is nice, but appearing in its featured snippets—your content answering a searcher's query—is even better. 
Different types of Google featured snippets
As Google prizes content diversity, it's no wonder that featured snippets formats may vary. There are different types of featured snippets. In fact, some people search specifically for a format type when they make a search query. For example, it might be a search query for a list of the best content providers in British Columbia or a video tutorial about how to wire a lamp. A certain type of snippet might provide the vast majority of searches with the most relevant content.
Video Featured Snippets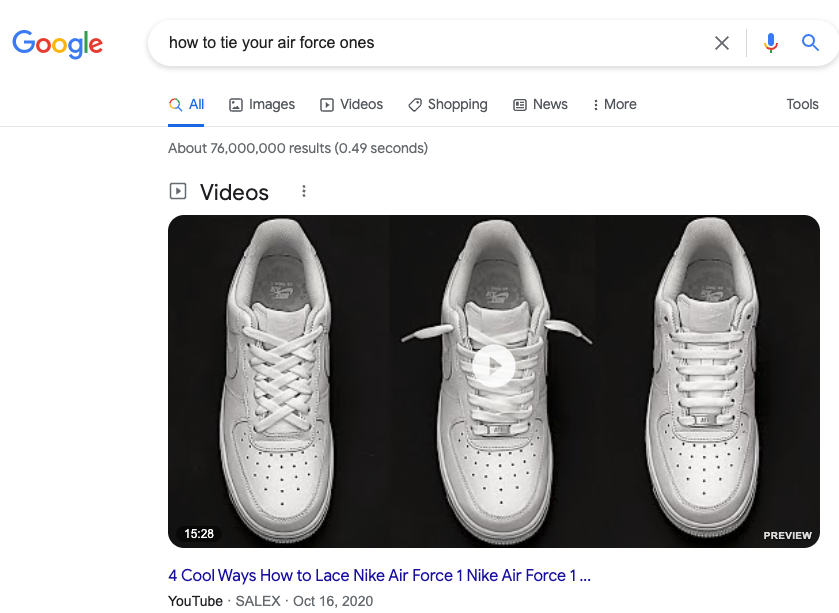 Video featured snippets simply feature video content within the snippet box. If your video basic answer provides the best answer for a query (i.e. how to make apple cider or how to install a faucet), it may be presented in a snippet. 
Listicle Featured Snippets
Sometimes the best answer to a search query comes in a listicle or list format. Therefore, a list might be presented in a featured snippet. You might see a snippet list with bullet points for search queries like:
What are the best local carpet cleaning services in Toronto?
What ingredients do I need to make lasagna?
What are the most fuel-efficient cars in 2022?
A listicle presented in a featured snippet can provide the best information to these types of queries. 
Paragraphs and text-based featured snippets
Often, a short paragraph appears as a Google featured snippet. Short paragraphs can provide direct answers to countless search queries. The answer might be a brief definition. A snippet takes just a few sentences in most cases. It might provide a simple answer with a few relevant details:
"Bush vipers are found in tropical areas of Sub Saharan Africa. They are a genus of venomous vipers that are currently listed as threatened because of habitat loss and overharvesting."
If the searcher wants more information of a factual nature such as is presented in the snippet, they merely have to click on the link within the snippet. 
Table featured snippet
Sometimes a table provides the most relevant information for a search query. For instance, Google displays a table format in a snippet for a query such as:
Profits of biggest banks in the U.S.
Cities with the largest senior demographic in the UK
Cheapest medical insurance plans in Texas
Google shows a structured data table in a snippet box when it provides the best answer to a search query in its featured results. If this type of featured snippet makes sense for a query you're optimizing for, you'll want to include it on your website.
How do I get my content to rank for a featured snippet in the search results?
To answer this question as it might appear in a Google snippet: get optimized! To enjoy featured snippet opportunities, you need to optimize your content with featured snippets in mind. First of all, there's no formula for ensuring that your content will earn a spot in the prestige position of a snippet. That said, you can certainly improve your chances of getting into these primo pieces of search result real estate. 
Google employs sophisticated algorithms that assess both snippets and search rankings to determine what content offers the best response for a particular search query. Changes to the algorithms may certainly impact the search engine results page. One week you might win that featured snippet spot; the next week, your competitor might have earned the spot because they optimized for it (created better content–at least as far as the algorithms go).
But you can do everything in your power to optimize for Google featured snippets. Here's how:
Use keyword research to locate Google SERPs that have snippets
Keyword research provides a foundation for any SEO plan. Relevant keywords can trigger featured snippets as can related keywords and long-tail keywords. As you search for target keywords, relevant keywords, and long-tail keywords, take note of what queries rank for featured snippets. Use an organic keywords report to help you create one solid article or piece of content for a query you're addressing. Naturally, you want your content to rank for these queries too, as they relate to your business, of course. Your optimized content may qualify you for a featured snippet spot or increase your search engine rank--also a primary SEO goal.
Many companies rely on their SEO provider or content development team to help them optimize for featured snippets. Yes, it can take time to locate the best queries that are relevant for your business to optimize for and create content that best addresses those queries, but the beauty of your SEO investment is improved online marketing success: increased organic traffic to your website, more customer engagement, and more sales. 
Write concise, objective and snackable content
As you examine featured snippets, you'll find that they feature clear information that's concise, snackable and, typically, factual. Google prefers short, accurate content. So, when your content team is creating content that's optimized for featured snippets, they'll want to be diligent in creating these query answers in order to increase your featured snippet opportunities. Naturally, they'll be including keyword research in that short, objective information as they create content for your website or blog. Organize your content with paragraph tags (include some questions that people search for or are likely to search for) and include accurate, structured data when applicable.
Why should I care about Google featured snippets?
There are several reasons why you should care about featured snippets and invest in optimizing for them. First, featured snippets can increase your click through rate. That means more traffic turning up on your website. A single featured snippet spot can bump your traffic–it's that simple. Featured snippets earn 8% of all clicks. That's not a statistic you should ignore. Featured snippets increase traffic--ideally, to your business website. Monitor your click through rate when your content ideas appear in definition boxes or answer boxes. How much is your traffic increasing?
Appearing in featured snippets can also:
Improve your business's credibility and authority with search engines
Demonstrate that your content is useful
Market your business
Regardless of the types of featured snippets you optimize for, the key is to win those featured snippet spots if you can. Appearing in just one snippet can drive up your traffic.
Earning featured snippets: Make it your next SEO initiative
If you're like many businesses today, you're already up to your eyeballs in keyword research, on-page SEO, SERP features, link building, internal links, and all the other elements that go into improving your SEO. As your SEO team and content writers work hard to win you those prime spots on the first search results page, why not aim for the first spot period on the Google search console–the snippet spot. You're creating relevant content to up your spot in Google search results, so create the MOST relevant content. That's how you improve your place in the search results in case; it's also how you can increase the opportunity to appear in a featured snippet box.
Stretch Creative features a team of talented content specialists who have the capability to create keyword rich snippets and content designed to wow search engines like Google and customers alike. They understand exactly what is required for SEO-friendly content and content that is optimized for Google's featured snippets boxes. Partner with us to achieve your digital marketing goals.
Featured snippet FAQs
How does a Google featured snippet work?
Featured snippets provide a short answer to a searcher's query in an answer box. There are different types of snippets, including text/paragraphs, table featured snippets, video snippets, and list snippets. The featured snippet form you choose to optimize for is likely to reflect the type of query in question. A video featured snippet, for example, may rank higher for certain types of queries.
How do I turn on featured snippets?
You cannot "turn on" featured snippets. You can only do your best to optimize your content to appear as a featured snippet. Google's algorithms will determine if your content earns placement in an answer box. 
How do you write a featured snippet?
To create a featured snippet, you should perform keyword research and search query research. After determining which queries most relate to your business, you can optimize your content to provide concise content designed to answer those queries–using keywords, of course.
Which type of featured snippet is most common in SERPs?
Paragraphs are the most common types of featured snippets. They encompass about half of all featured snippets. The next most popular featured snippet is the list.
What is PAA in SEO?
PAA stands for "people also ask." Creating content that addresses PAA related queries may help you optimize for featured snippets.
How do you target a featured snippet?
Your SEO specialists need to know what queries your target audience makes, obtain ranking keywords related to those queries, and create featured snippet-worthy content. They also need to decide on the types of featured snippets to create.