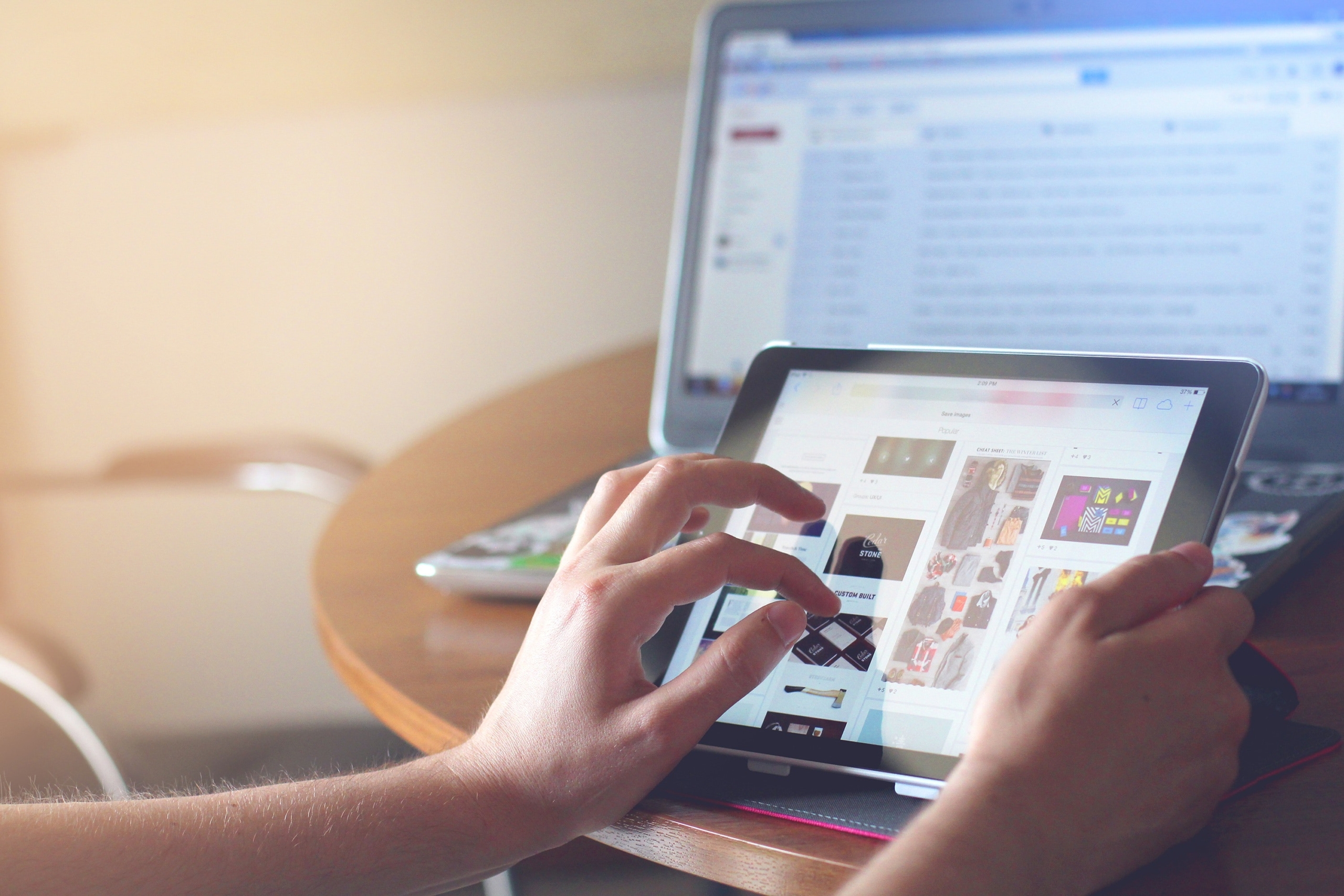 13 essential tips on how to write a buying guide
Do you know what makes one pair of skis more expensive than another? How about what makes a pair of boots truly waterproof? Would you be able to say off the top of your head what size in cubic feet your ideal refrigerator would be?
If you're an e-commerce writer like me, maybe the answer is yes to all of the above. But most consumers have no reason to know the key features of every type of product available for them to buy.
By writing buying guides, it will assist customers by providing helpful information about whatever you sell. Adding an effective buyer's guide or two to your website will benefit your business. You can consider this piece your guide to buyer's guides. By the end, you'll be ready to begin creating buying guides for your top sellers.
Table of Contents
What is a buying guide?
A buyer's guide is an article or blog post that lives on your e-commerce website. It educates potential customers about the general features and benefits of your products. By the time readers get to the end, they should more confident about making a purchasing decision. You can create guides for all of the types of products that you offer.
Why writing buyers guides is a must for your business
Increased conversions
Ever wonder why potential customers end up abandoning their carts or leaving without making a purchase? You'll never know exactly what gets in the way of your conversion rates, but indecision always plays a role.
One of the reasons people like to shop online is the lack of pressure. Nobody is giving them a sales pitch or trying to up sell them, and they don't have to show up at a certain time to browse. Customers want to shop at their leisure and be able to compare prices between stores. They also want to be able to research products.
Buyers can conduct some research by reading product reviews and descriptions, but many people want more. As a result, they go searching for information from a trusted source. If you have buying guide content on your site, you can become that authority. Your customers will stay on your site to read the buyers guide and can be directed to make a purchase at the end. All of that can lead to increased conversions for your company.
Proof that you actually care
Every online store tells consumers in their About Us pages that they're dedicated to customer service. Phrases like "we're here to help" or "we want to assist you" are almost meaningless because everyone says them.
Providing product buying guides proves that you care about helping your customers. Well-written guides can take the place of a customer service rep. They can answer questions, explain confusing terms and help customers compare products. By providing a valuable source of information for your potential and existing customers for free, you prove that you know what you're selling and that you want to simplify the buying process for them. This helps to foster trust and brand loyalty.
Improved search engine rankings
I don't have to tell you that it matters where search engines place your site in results. Even if you're brand new to e-commerce, you've heard of search engine optimization before. What I will tell you is that a buying guide can play an important role in our SEO. By adding certain keywords to the text, you can increase the chances that the search engines will show your site when potential buyers search for the term. Plus, your buying guides can provide links to recent posts categories on your blog, product descriptions and other website pages to benefit your search engine rankings.
A new way for consumers to find you
Picture this: a customer finds one of your competitors on social media or through search results. They check out their descriptions for specific products and look at the brands that they sell. Maybe they like what they see but want more information.
They type something like "how to shop for coffee makers" or "what to look for in running shoes." And, what results do they find? They find your buying guide on the topic.
Now, they're on your site, getting information from you. What are the chances that when they're done, they're going to return to your competitor? It's far more likely that they'll start shopping on your site.
Consumers are constantly searching for the type of information that a buying guide provides. Providing buying tips on your site can help you capture their business.
Top tips for writing buyer's guides
So what goes into the best buying guides? Pay attention to the following, and you can create buyers guides that inform, impress and encourage customers to buy.
Choose the right type of buying guide
Product buying guides come in many forms, so you'll need to choose one that suits what you're selling. Some types include:
How-to buyer's guides, which guide readers through the shopping process step by step
If-then buyer's guides, which have readers make choices that ultimately lead to the recommendation for specific products or categories of products. For example, you might write "if you need cutlery to perform a variety of tasks, a knife set might be right for you." Then, under the knife set heading, you might say, "If you cook often, a titanium steel blade may last longer. If you're only an occasional cook, conventional steel will be a more economical option."
Features-based buyer's guides, which break down all of the features that a person needs to consider when shopping for something
Side-by-side buyer's guides, which make it easy to see how similar products compare
Talk directly to your target audience
When writing a buying guide, think about your target audience. What do they value? What are their needs? How do they talk? Keep that picture of the consumer most likely to buy your product in mind as you write. Speak directly to your ideal customer by using the second person. For example, say "think about how much space you have for your new coffee table" rather than "customers should think about how much space is available for a coffee table." Stick to your brand voice to give your product buying guides the same personality as the rest of your site.
Match length to your products
Simple products may only require a brief overview. More complex ones may need a more extensive guide. Choose a length that makes sense for what you're selling. While more words give you more opportunities to add keywords, people are unlikely to finish reading buyers guides that are stuffed with unnecessary fluff to hit a word count.
Think like your potential customers
Before you begin writing a buying guide, stop and put yourself in the shoes of the average consumer. What do you think they already know about your product? What do they need to know to make an informed buying decision? Are they likely already familiar with the brands that you carry?
To truly assist consumers, you need to make sure your buyer's guide fills in all the blanks and doesn't waste time explaining points they likely understand by saying things like "which color you choose is up to you" or "a new washing machine will help you keep your clothes clean."
Make it easy to read
Even if a consumer ally needs help making a buying decision, they're unlikely to keep reading if they have to struggle through a giant wall of text. Break your product buying guide down into categories with sub heads to make the content easier to skim. Whenever possible, use bulleted lists to present ideas. Make sentences relatively short and avoid passive verbs when you can. For a side-by-side buying guide, create a table to summarize the points.
Choose the right layout and format
No matter which type of buying guide you choose, the information needs to flow in a natural way. The approach depends on the format:
For a how-to buyer's guide, put shopping steps in a natural order. If consumers may consider various features in different orders, choose the process that feels most natural to you.F
For an if-then buyers guide, high-level decisions need to go first. Work from the broadest categories down to the small details.
For features-based buying guides, place key features that provide the most value or benefit toward the top. Reserve the bottom half of the product buying guides for info that is less important to the consumer.
For side-by-side buying guides, place the least expensive or simplest product on the left and increase price or complexity as you move to the right.
Explain key terms fully
Your product buying guide won't be helpful if you use jargon that your audience doesn't understand. Clearly define all terms. If necessary, give an example along with your definition. When using acronyms, make sure to use the full term with the first mention. The one exception is with brands. If you sell a brand that's an acronym, you may not need to write out the whole name.
Link to category pages & products
Create links to PDP (product detail pages) and PLP (product listing pages) in the sections of your product buying guide. Make the anchor text the category or product name. Your readers can click the link to get more information or to start browsing your site. Each link that you add can help benefit your SEO as long as they have value. Over-stuffing your content with useless links could result in a site quality penalty. Keeping them spaced out also benefits your audience, as tons of links can be distracting.
Incorporate keywords naturally
Although a guide can play a role in your SEO, you're creating the content to help people research your product and encourage them to purchase it. When you add keywords, make sure to do so naturally. Don't over-complicate sentences or make weird statements to try to work in a term.
Seize opportunities to differentiate
Buying guides give you tons of opportunities to boost your brand image. As you craft the content, look for ways that you can mention the selling points of your key products. For example, if a selling point of your brand is the heavy-duty tempered glass that you use to make your product, you might say something like "Tempered glass outlasts conventional glass because..." Later, when the customer shops, they'll remember the advice and clearly see the benefit of your product.
Be honest
People should never get the sense that the only reason that you have buying guides is to boost your sales. Salesy guides filled with grandiose language or bold claims will reflect poorly on your brand. Even if a person doesn't know anything about your products, they're likely to see through your hype.
Give them a way to get personalized advice
Even if you create a highly detailed buying guide, people may still have questions when they finish reading. Make it easy for them to get more answers by directing them to your customer service. Do everything you can to keep them focused on your site. The last thing you want is for them to leave and conduct more research by looking at some other brand's guide.
Make buying guides part of your digital marketing strategy
Once your buying guides are live on your site, share the free information. Mention the buying guides in your email marketing. Write a blog post announcing their arrival, and post about the guides across all of the social media channels associated with your brand. Epic guides may get shared, extending your reach and boosting your potential for sales.
Let Stretch be your buying guide guides
Buying guides strengthen an e-commerce content strategy. If you don't have them on your site, you're missing out on an effective way to optimize your online store, capture new customers and increase sales. At Stretch Creative, we know you already have a lot on your plate as a business owner. Let us handle the buying guides, so you can focus on the rest of your business. We create effective buying guides that benefit customers while keeping SEO in mind. Contact us today to learn how we can help.