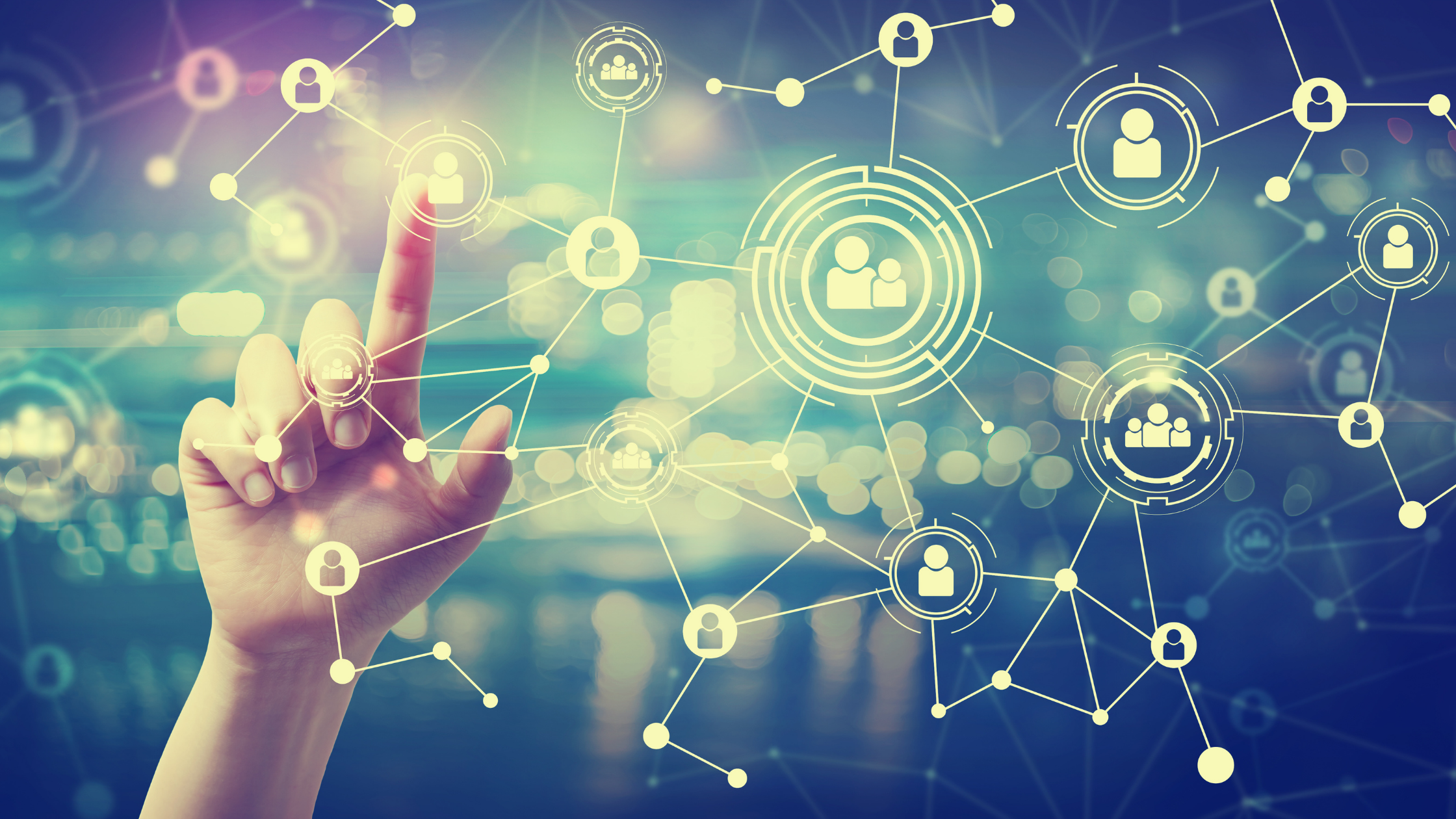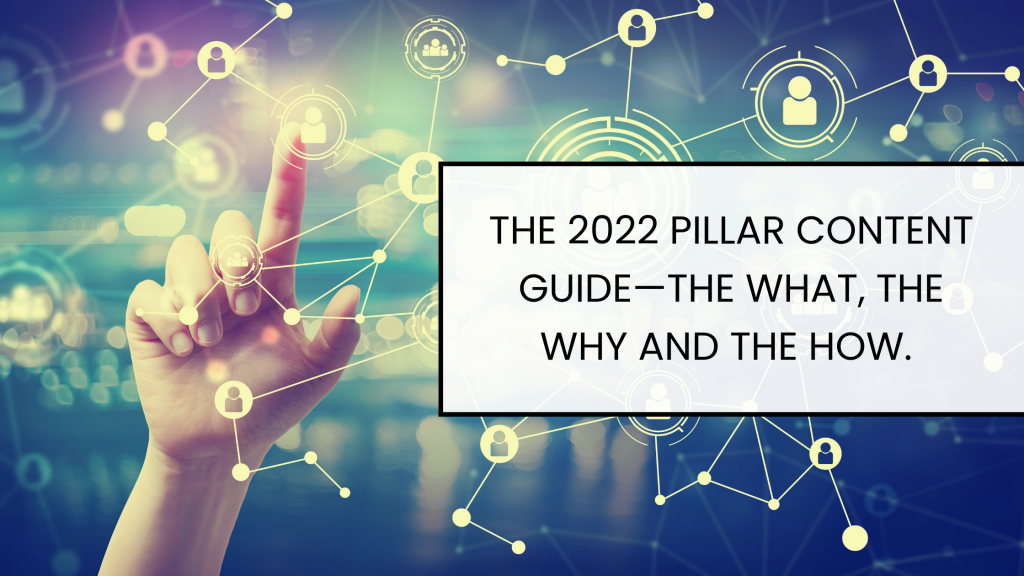 Pillar content or a pillar page. Let's look at it like this: content, in general, goes into a big commercial mixing machine at some random factory, who cares where; a sterile mixer combines the flour and salt, another machine cuts it to shape, it's dried, stuck in a box, and shipped off to a grocery store chain near you. But a pillar page. That type of content is something else. That's your pasta in the hands of a Neapolitan grandmother, pasta made from the best organic semolina wheat, farm fresh eggs, and a pinch of salt. She dusts her table with more flour, blows a whisper of flour from her fingertips onto her rolling pin to prevent sticking, rolls the dough every which way, and uses her trust kitchen knife to cut the pappardelle into perfect shape; she doesn't need a ruler to measure because she knows her craft. This is pasta. This is pillar content–the good stuff.
Table of Contents
How to plan, write and get results from pillar content
Now that you're hungry for pillar pages, let's plate up. A pillar page features content that demonstrates your authority on a topic, a relevant topic that is the centerpiece or core content of your cluster content or, rather, the additional content that complements the pillar page—also known as hub and spoke content. Pillar content helps your business or organization establish trust by providing your target audience with extremely useful content. When the pillar page is successful, it supports your search engine optimization, provides a comprehensive resource for customers, and, ultimately, can help you build your customer base and sell more products and services. Now, we'll explore pillar content in detail and how to create it.
What is pillar content?
Also referred to as cornerstone content, pillar content is centered on a core topic that's relevant for your business and its customers. A pillar page can be a blog post, web pages, or some other content marketing form published online. Pillar pages contain content that might be described as invaluable. They take a comprehensive approach to a topic and often feature subtopic content that breaks down a broad topic in an organized manner.
Of course, pillar content also checks all your important SEO boxes. It will include your keyword research, internal linking, and all the other methods you use to entice the search engines and drive organic traffic to your website. Pillar page content is often accompanied by content articles that reflect topic clusters to further provide your audience with more or related information that's not included in your pillar pages.
Pillar content vs topic clusters
You can think of pillar content as your main content that features a main topic. Topic clusters contain supporting content. They round out your examination of the topic in full. They're important; they're your appetizers, cocktail, and dessert. But your pillar content is your entree–and it doesn't skimp. When you're thinking about your pillar content strategy, you'll want to map out your ideas to include a pillar page and topic clusters. Cluster content is relevant; it's just not as essential as your pillar page content.
For example, let's revisit Nonna Francesca's kitchen in Naples because, marketing strategy aside, that's where it's at. We're aiming to help her sell her pasta to Naples, all of Italy, the sky's the limit. To create a pillar page, we'll focus on her basic, perfect, old-world pasta recipe. This pillar page will include her ingredients and techniques–the pure essentials.
But according to our pillar content strategy, we also want to include topic clusters that complement the pillar content featured here. What might we include? Our content creation specialists might take a deeper dive into where Francesca sources the very best semolina wheat–and why it's the best, discuss how she learned and practiced her pasta-making techniques, and some recipes featuring ingredients that pair perfectly with her homemade pasta.
Now, if Nonna Francesca had a website, content marketing plan, and content creation specialists ready to craft more pillar page content, she'd need more pillar page ideas so that she could develop a body of content that established her as the Neapolitan grandmother guru of pasta and Neapolitan cooking. And, done right, her target audience will eat it up.
How to create a pillar content strategy
Creating a pillar content strategy allows you to closely consider the architecture of your website and all the content that should appear on it. Focusing on strategy allows you to craft a better plan than just haphazardly creating and posting content in the hopes that some of it will be great and all of it will support your SEO initiatives. That can lead to a cluttered website. When you think about pillar content, you want to focus on quality content–not the mere quantity of content. To develop your content strategy for pillar pages, you should:
Perform keyword research
Find your primary keyword or key head term. This will help you plan your pillar pages. Include keyword clusters in your research.
Find topic clusters and subtopic content
Each pillar page should be accompanied by subtopic content. Your topic clusters complement the central topic featured in the pillar page.
Include FAQs
FAQs are important to pillar content because the driving force behind your pillar page is information–information that answers a question your target audience is likely to need.
Internal links: Combine the content
Your pillar page and topic cluster content should be linked together with your internal links because they're all related and all relevant to your target audience–or any website visitor perusing your web pages.
Pillar content for SEO
It only stands to reason that if you're crafting what should amount to the best web content you can create, it will be SEO friendly. Otherwise, from a content marketing standpoint, how great can it be? As cornerstone content, your pillar content and cluster content should complement your SEO strategy. Remember:
Pillar content boosts SEO
Pillar content reveals your expertise in your field
Pillar pages get indexed and ranked faster by search engines
Focus on creating your first content clusters
As you develop your pillar page content strategy, focus on your first content clusters. In other words, address one core pillar topic and its supporting content at a time. Developing a quantity of high quality content takes time, but establishing just one comprehensive resource in the form of your pillar page content will do more for showcasing your authority and expertise to search engines than posting a myriad of more derivative, generic, assembly line content. Again: quality over quantity.
The importance of topic clusters for SEO
When internet users perform a Google search, they're looking for an answer, for good information. Pillar page content and topic clusters provide these searchers with the best answers, the most relevant information pertaining to their search. A search engine like Google is the vehicle to high-quality content. You want that vehicle to show up in your parking lot–not your competitors. In this respect, you're crafting pillar content and topic clusters to entice each search engine as well as your target audience.
Increase website authority through inbound links
As part of your pillar content strategy and SEO plan, you'll want to outfit your content with inbound links. The inbound links help you establish your website authority. Your content is more likely to win inbound links when it's a worthy resource. As other websites point back to your pillar page and cluster articles, the search engines note the connections; they index you as an authority on the said topic because web entities see you as an authority on a topic. To be an authority–well, you have to have fresh pasta (i.e. high-quality content).
If you are serious about creating pillar content to support your content marketing strategy, Stretch Creative can help. We feature content creation and digital marketing specialists with years of experience and proven expertise. We specialize in pillar content, cluster content, social media marketing, blog and article writing, and more.
Pillar content FAQs
How to create pillar content?
You can create blog posts that are pillar content. Pillar articles, long form content like white papers, and other content forms can represent a pillar post. You can contract with a content marketer or professional writer with SEO experience to help you create pillar articles and other pillar content.
What is pillar content in SEO?
Pillar content in SEO is simply SEO-friendly pillar content–pillar content that's been optimized with relevant keywords, internal linking, and other elements of search engine optimization.
How do you write pillar content?
1. Partner with an experienced content marketing firm
2. Perform keyword research
3. Develop a pillar content plan, including both pillar posts and cluster articles
4. Ensure your cluster content is SEO friendly
5. Publish
6. Monitor the results (i.e. do your core topics drive traffic to your web pages?)
7. Create more pillar articles and supporting content
What are pillar blogs?
Pillar blogs are blog posts that are worthy of pillar content status. They address a core pillar topic and qualify as quality content.
Is a pillar page a blog post?
Blog posts can be pillar content. Pillar pages can also include web pages, long-form content, or other digital marketing content you post to your website.