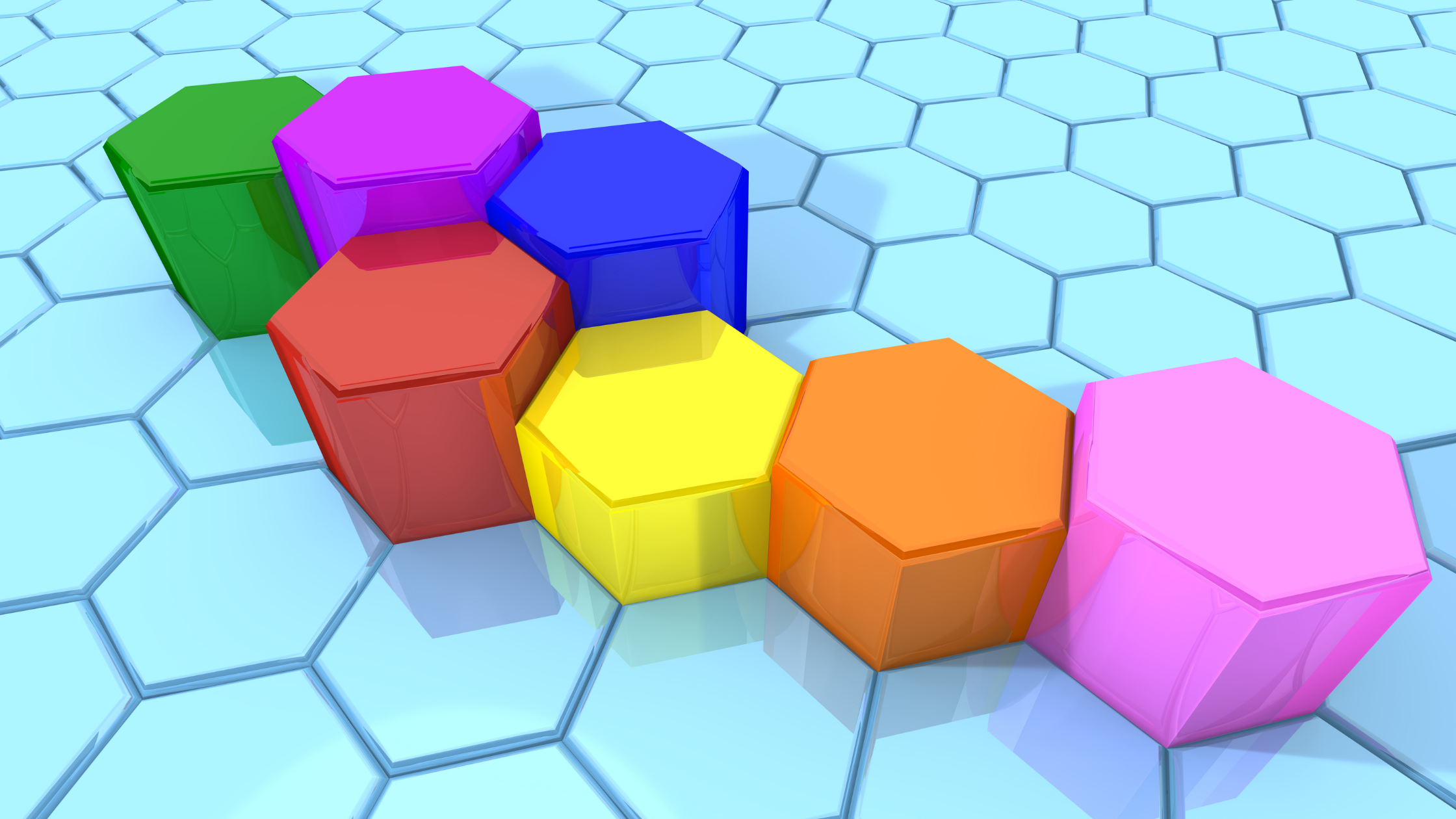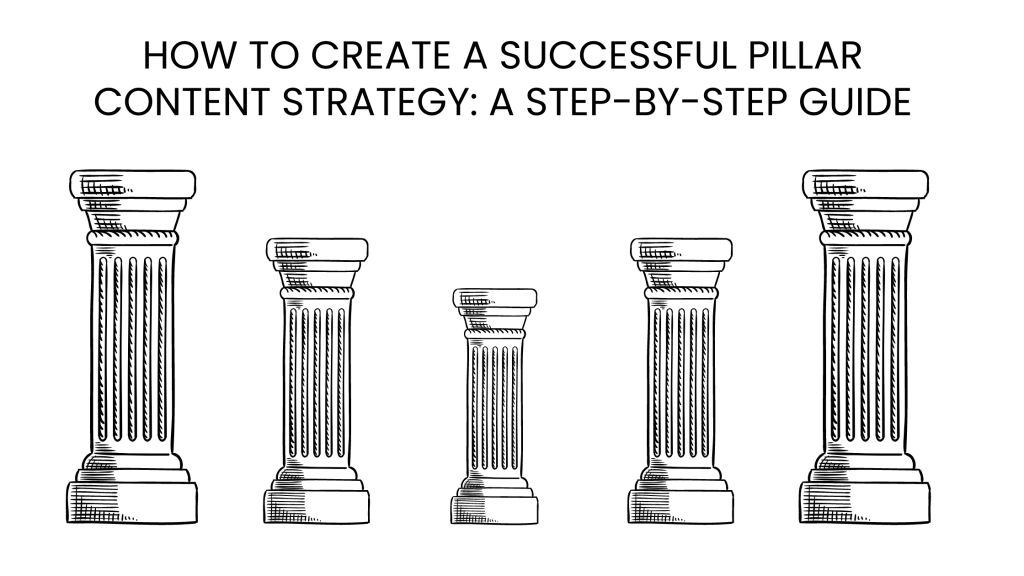 Publishing content on your website that engages customers and ranks with search engines is crucial for driving organic traffic to your site. In the world of content, from the mediocre and downright poor to the highest quality, pillar content is top-notch content, the kind of content that your business or organization needs to support a successful content marketing plan. Creating pillar page content and cluster content (related content that supports the pillar page) will help you effectively engage customers and potential customers signaling to search engine algorithms that your content best answers search queries. Developing a pillar content strategy will help you to create hub and spoke content that engages, informs, and supports search engine rankings. 
Table of Contents
How do I develop a pillar content strategy?
Creating content that demonstrates your company's expertise and authoritativeness helps it to improve its rank with search engines like Google and offer informative and engaging information for customers. The best type of content for this job is pillar content. Just as you might develop a content strategy, you can develop a pillar content strategy designed to provide visitors to your website with high-value content that addresses a topic (relevant to your business) with comprehensive information while featuring the requisite search engine optimization elements required to attract search engines–features like internal links, long tail keywords, visual elements, etc…To create a pillar content strategy that includes the most relevant pillar page material, your plan should:
Identify your core topic and keyword research
To identify your core topic, you'll want to perform customer research and keyword research so that you understand what your target audience is searching for. Your pillar page content will necessarily feature content that's most important for your customers. It may be a resource page on a hub topic. As you create your pillar content strategy, you'll first want to identify high level pillar page topics. Then you can develop a topic cluster plan to ensure that you create content with sub-topics that complement each pillar page.
Your keyword research is important, especially from a search engine optimization vantage point, because your content should be keyword rich in order to signal to search engines that it is pillar content or, rather, content that is most likely to supply searchers with the best answers to their search queries. Search queries, of course, contain those relevant keywords. When designing content for shorter blog posts, a single pillar page, a long pillar post, or multiple content pillars, be prepared to focus on a specific keyword, related keywords, or any other relevant keywords that support your content pillar strategy.
Analyze your core topic and subtopics
Building a pillar content strategy means thoroughly analyzing your core topic and topic clusters or subtopics. Use a topic cluster model if it helps you to organize your related cluster content in a manner that supports the creation of each pillar page. Depending on the scope of your content strategy, you could identify your core topics and delineate what subtopics those pillar pages should include. Then, you will identify cluster content topics that are related to each pillar page as a means of building out your content hub with a wealth of high-value content.
Check the content on your website
Do you currently feature any pillar content on your website? Not sure? Use Google Analytics to gauge how much traffic your existing content is attracting. Identify content pillars that may be featured in your web pages or blog posts. Similarly, analyze your content to determine what your business blog posts or other existing content could be transformed into pillar content with strategic improvements. You may already have high-quality whitepapers, blog posts, or web pages that address a broad topic well or a particular topic that could be turned into a pillar page with some reworking.
Take a look at the competition
What are your competitors doing with their content strategy? Can you identify their pillar content strategy? Can you identify their pillar page content? How effective is their pillar page strategy? Does their site reflect cluster content? Do their blog posts feature early in search engine results? Do they have content that addresses a broad topic with a pillar page and cluster content? Is the content as in depth in its treatment of a topic as it could be? Knowing if and how well your competitors are managing pillar content may impact your pillar content strategy.
Understand your target audience
Knowing and gaining insights about your target audience is critical for the success of your entire digital marketing campaign. In essence, your goal is to create in depth pillar content and cluster pages for their benefit. Your pillar pages should provide them with valuable information. Find out what your audience searches for–how it performs a Google search. What do these potential customers' search queries look like? What information do they need? The better you understand your target audience, the easier it will be to create a pillar content strategy.
Interlink, promote, and distribute your pillar page content
Once you have created stellar pillar pages and cluster content, you'll want to outfit that material with internal links so that it's all connected and ready to engage website visitors. Then, you can promote your pillar content in any number of ways–social media or email, for example.
Benefits of pillar pages
Steering your resources into the creation of pillar content is worthwhile for a number of reasons. While it may take time and investment to hire professional content specialists and professional writers to create your pillar pages and cluster content, you can expect a good return from the effort. Here are a few of the primary advantages of creating pillar page content:
Provides relevant content for your customers
When you create relevant pillar page material for your customers, they have a reason to visit your web pages and business blog. Why do you want these people clicking around on your website between your pillar pages and cluster content? Because they're more likely to become regular customers who regularly buy your products and services.
Improves your Search Engine Optimization (SEO)
Search engine rankings are important. The higher your website ranks, the more organic traffic it's likely to attract via the search engines. If people search for answers to queries related to your business and you're not featured early in those search engine results, customers won't find you in those cases, which amounts to lost opportunities for you to promote your brand and sell your products and services. Pillar pages work in terms of SEO by helping you rank better. A high Google ranking is critical for driving more organic traffic to your website.
Improves your overall content quality
Pillar pages demonstrate your command of a topic. The more commanding or, rather, authoritative you are, the more customers will associate you as an expert in your field. If customers believe you're an expert, they're more likely to invest in your products–because they believe that you know what you're doing.
Search engines aren't looking for your content; humans are searching for you
With all the talk about SEO, content optimization, Google Analytics, Google rankings, target keywords, and linking strategy, it can be easy to forget that your goals should actually be to create relevant content that people search for. If you do that, the search engines will take note. Google algorithms have evolved to the point that they know when your content supplies searchers with good information. No need for gimmicks, keyword stuffing, tricks–you simply need high-value content. It sounds simple, but it's a helpful way to think about your pillar content: if it's optimized for searchers, it's optimized for search engines–and vice versa.
Promote your pillar articles regularly
Your pillar pages are valuable content. Show them off! Promote your pillar page articles and blog posts via social media platforms. Market your cluster content too. Your pillar pages and cluster content should play a crucial role in your content marketing strategy. A resource pillar page, high-value downloadable resource, or blog posts that cover a certain or hot topic in depth will help you showcase your business's authoritativeness and expertise and provide your target audience with a good reason to visit your website–and, ideally, to visit it regularly. Regular marketing of pillar content helps you to persuade customers to visit your site regularly.
Find professional support for your pillar content strategy
Stretch Creative features a team of content marketers and experienced writers who are demonstrable experts in the development of high-quality pillar content and cluster content. Businesses routinely hire us to create search engine optimized content—pillar pages, blog posts, topic cluster articles and blog posts, web pages, whitepapers, and other critical content marketing material designed to support their online marketing success. It's what we do, and we're excited to get to work crafting custom pillar content for your business.
Pillar content strategy FAQs
What are the 5 content pillars?
The five content pillars include:
1. Audience
2. Creation
3. Experience
4. Promotion
5. Insight
When you create your pillar content strategy, you will need to focus on creating high-value pillar pages and cluster content that targets your audience. It WILL target your audience because you will already have gained insight about your customers through research. Your pillar pages will demonstrate your experience and expertise in your field. After creating this high-quality pillar content, you will promote it with social media marketing, online communities, or publishing it on your website or business blog.
Why is pillar content important?
In addition to helping your business improve search engine rankings, pillar content (and related topic clusters) support your content strategy and provide your customers with more informative pages and more related blog posts that address the queries they're most likely to have in relation to your business.
What are blog post content pillars?
Blog posts can double as pillar pages if they address a particular topic well or, rather, if they provide all the information that customers are likely to need from coverage of the topic in question. Keep in mind that blog posts can also share topic clusters, which include information that supports related pillar pages. You can link your pillar pages and cluster topics together with internal linking to ensure that customers can find related content easily when perusing your web pages or blog.
What makes a good pillar page?
Thorough coverage of a topic makes for a strong pillar page. When the information is comprehensive in its treatment of a topic, provides high-value information, and is apt to become a resource for customers, it becomes pillar page content. As we discussed earlier, your pillar pages will reflect an understanding of your audience and include search engine optimization features.