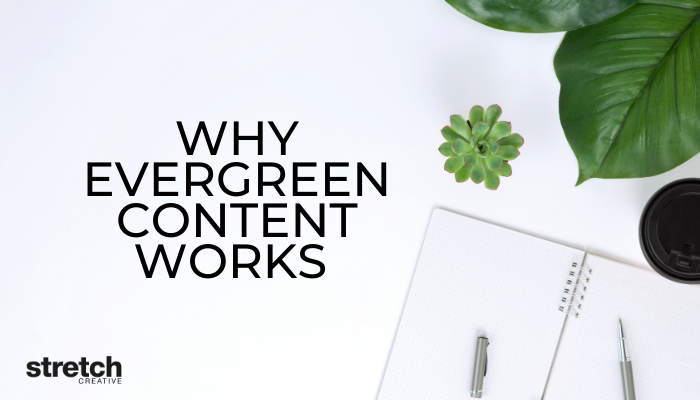 Whether you're a new company starting to create your digital content strategy or you're an enterprise brand looking to expand on your current digital strategy, having evergreen content in your plans is not a nice-to-have, but a must-have.
What is Evergreen Content?
Evergreen content doesn't go out of date. It's the content that remains relevant during any time of the year or any time in the coming years. The topics of evergreen content aren't tied to a particular event, season, or date.
Evergreen Topic Examples
Ideally, evergreen content will continue to show high search intent and volume long after it's written. Almost every industry can create evergreen content articles that will help your consumers and readers find an answer or help solve their problem, whether the article was written yesterday, in 2015, or in 2001. Evergreen topics remain relevant and helpful for the long-haul.
Examples of topics that are evergreen
Examples of topics that aren't evergreen
Best places to take Mom for brunch on Mother's Day

Who got signed during free agency in the NFL

The best sandals to wear in the summertime

Black Friday deals

Will my iPhone 3G take good pictures?
What to Avoid When Creating Evergreen Content
Avoid dating your articles by mentioning current trends (like COVID-19, current politics, or popular movies or music) when you're writing evergreen articles for your blog. Trends are good for the short-term, but they limit the sustainability, longevity, and convertibility of your articles in the future.
Some questions to ask yourself when writing evergreen content—or when engaging an agency (like Stretch!) to write it—include:
Will this topic be relevant to readers in a month, a year, ten years?

What is the search intent behind this topic—answering a question, finding a solution, learning more? Has the intent remained consistent over time, or is it seasonal?
Updating Your Evergreen Content
Many companies who create evergreen articles park 'em on their blog and forget about them. This isn't necessarily a bad thing, but to ensure your content is still relevant to your customers and to Google, it's important to update these articles periodically—or when you start to see a decline on search engines like Google and Bing.
Some areas to monitor over time include:
Stats.

Are there more up-to-date stats that you can leverage, reference, or backlink to?

Screenshots and imagery.

Do the current images look outdated now, or will they in a few months or years down the road?

Links.

Do you have any internal or external links that are broken or no longer in existence?

Dates. Are there mentions of the month or year in the title or copy?
Google's Goal for Evergreen Articles
Google's #1 goal for evergreen content is to serve up the best and most relevant articles to help users find the answers they're looking for.
If you start to see your rankings diminish on the evergreen content you produced, take the time to look at the competitors who leapfrogged you in the search results. Look at the content they produced, and ask yourself:
What does this article have that we don't?

What extra value is this article providing that ours doesn't have?
Then, go back to your article and bulk it up, improve it, and expand it to make it even better than your competitors'.
Make your evergreen content snackable
It's well-known that consumers are busy. With so much content on the internet and across all social platforms, consumers have an attention span of a toddler. Making your evergreen content snackable will allow the end-user to digest your content in a way where they will have their question answered and appreciate your brand in a more meaningful way.
Final thoughts on evergreen content
If you're ready to start creating content that remains relevant to your consumers over time, start producing more evergreen content. If you're struggling to find the expertise or the time to create timeless articles that will perform for the foreseeable future (and beyond!), reach out to Stretch Creative, and find out how we're helping some of the internet's top brands do this at scale, on-brand, on-time, and publish-ready.